We watch all of the latest kids movies, but I am not going to review those because you've probably already seen them. These are some less well-known movies and TV shows that my family and I watched and really liked. But you may not know about them. We think you'll like them as much as we do! And yes, we do own a VHS player.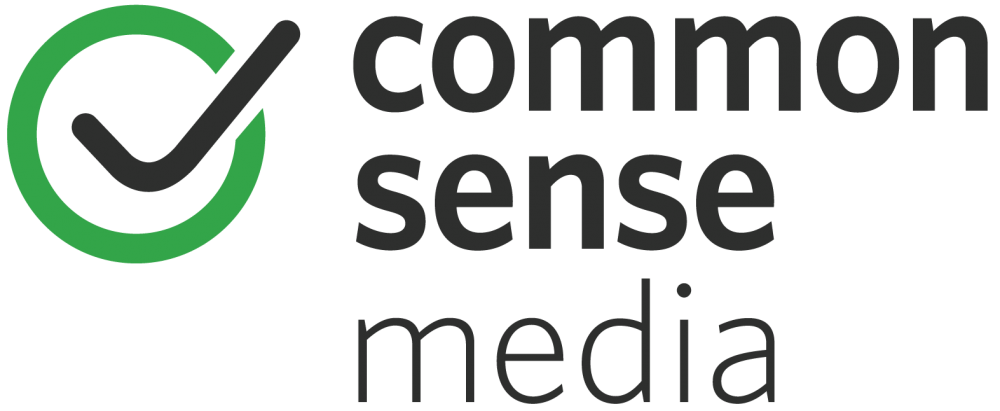 My parents like to know if there is violence, language & other stuff before we watch movies & TV shows, so they check Common Sense Media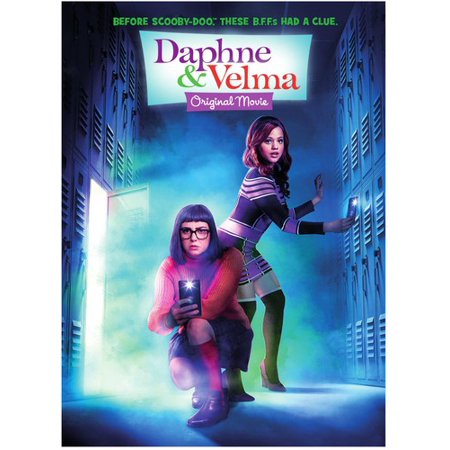 Daphne & Velma
REVIEW: This is the fifth movie of the Scooby-Doo Live Action Movies. This is not a prequel as you would think. Daphne and Velma have a mutual love of space aliens. They meet online and become BFF. Through a stroke of luck, Daphne's mom is relocated for work, and she will now be attending the same high school as Velma. Naturally, there's a zombie mystery to solve, but why is Velma avoiding Daphne? We really liked this movie. There are lots of weird, over-the-top characters, like the principal and Daphne's Dad. There are mysterious happenings, robots and lots of technology. A good story with a twist ending. Definitely, lots of laughs.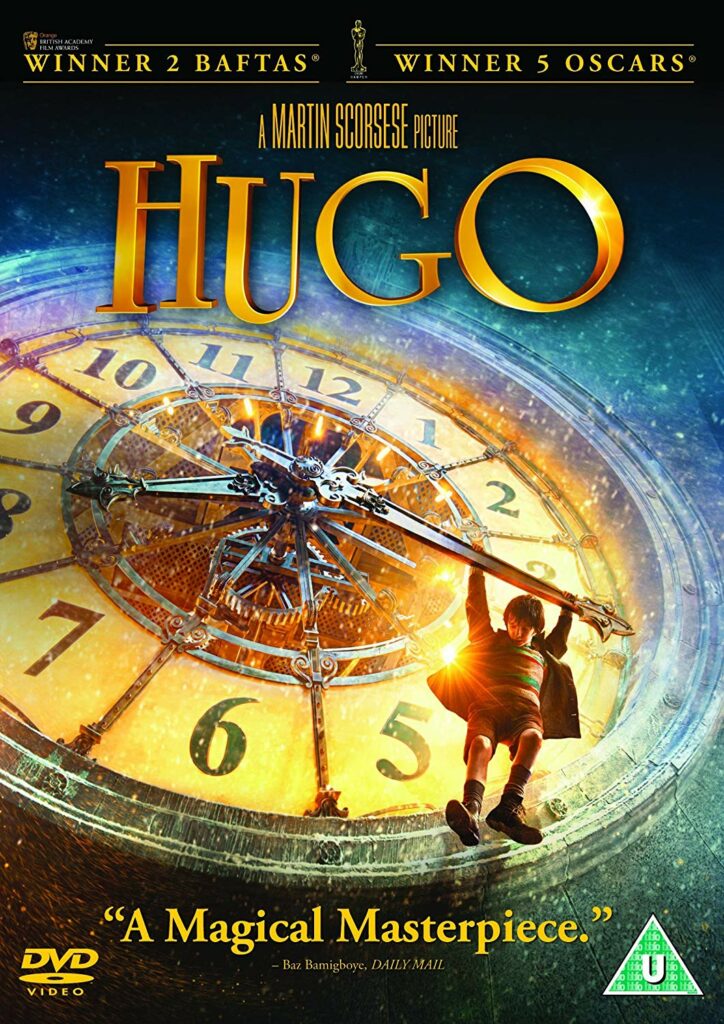 Hugo
REVIEW: This is a fantastic movie. The special effects are amazing. It's 1931, Hugo is an orphan living in the walls of a Paris train station. He encounters many strange characters as he tries to solve the mystery of an automaton his late father left to him. He enlists the help of a toymaker's daughter who is itching for adventure. Sacha Baron Cohen as Inspector Gustave Dasté is both scary and hysterical. This is based on the book "The Invention of Hugh Cabret", which I have also reviewed. A must watch and a must read!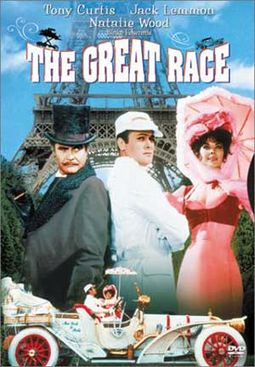 The Great Race
REVIEW: This is hysterical movie from 1965 starring Tony Curtis, Jack Lemmon and Natalie Wood. It was inspired by the 1908 New York to Paris race. Chock full of visual gags, slapstick, parodies and other nonesense it makes for a fun movie. It is worth watching just to see the largest pie fight ever filmed.
Did you want to see "The Great Leslie", dressed completely in white, get hit with a pie or not? We sure did!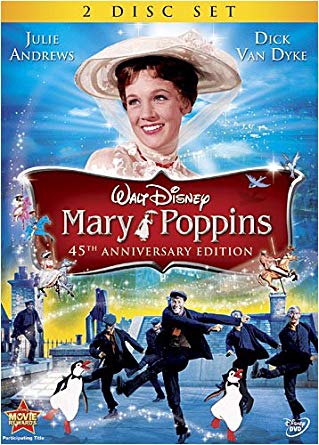 Mary Poppins
REVIEW: This is a musical from 1964 starring Julie Andrews and Dick Van Dyke. Julie Andrews will always be Mary Poppins to me. I love everything about this movie! My favorite scene is Step In Time.
This movie is based on the Mary Poppins book series by P. L. Travers which I reviewed as well. The author would not give Walt Disney the rights to her book for fourteen years!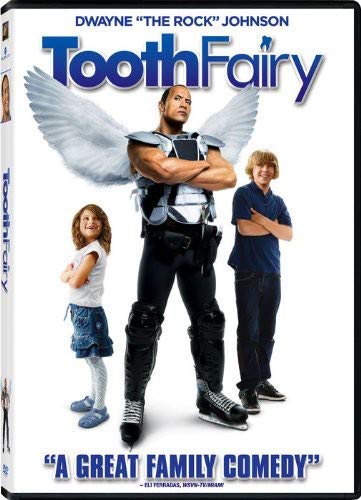 Tooth Fairy
REVIEW: Big tough guy in a satin tutu with fairy wings, how could this NOT be funny? A tough and arrogant minor league hockey player, nicknamed The Tooth Fairy, gets the real Tooth Fairy mad. Now she's going to teach him a lesson! The question is who's tougher? Julie Andrews is great as the Tooth Fairy. We love "The Rock".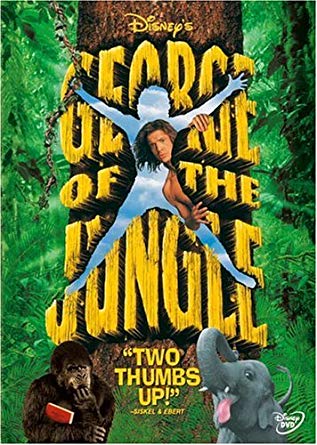 George of the Jungle
REVIEW: This movie is based on the cartoon of the same name that aired in 1967. The main character is a really clumsy "Tarzan". If you think swinging on a vine and crashing into trees is funny, this movie is for you! My favorite character is Ape, who not only talks, but has a British accent. I also really liked all the animals that are George's friends. Definitely lots of laughs!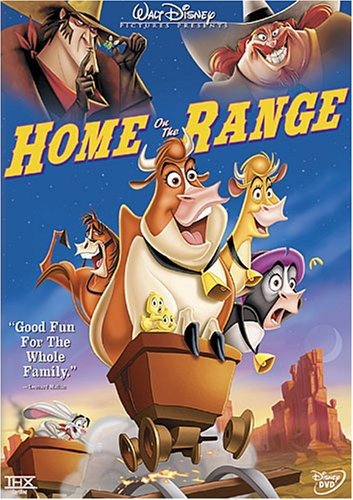 Home on the Range
REVIEW: This is a comedy Western. Three cows set out on an adventure to save their farm from cattle rustlers. Really funny bad guys, lots of slapstick humor, great plot twists, lovable characters and plenty of excitement. This is my Mom's favorite movie. We've watched it at least ten times so far. My favorite character is the jackrabbit with the peg leg, he's hysterical. My mom likes the yodeling.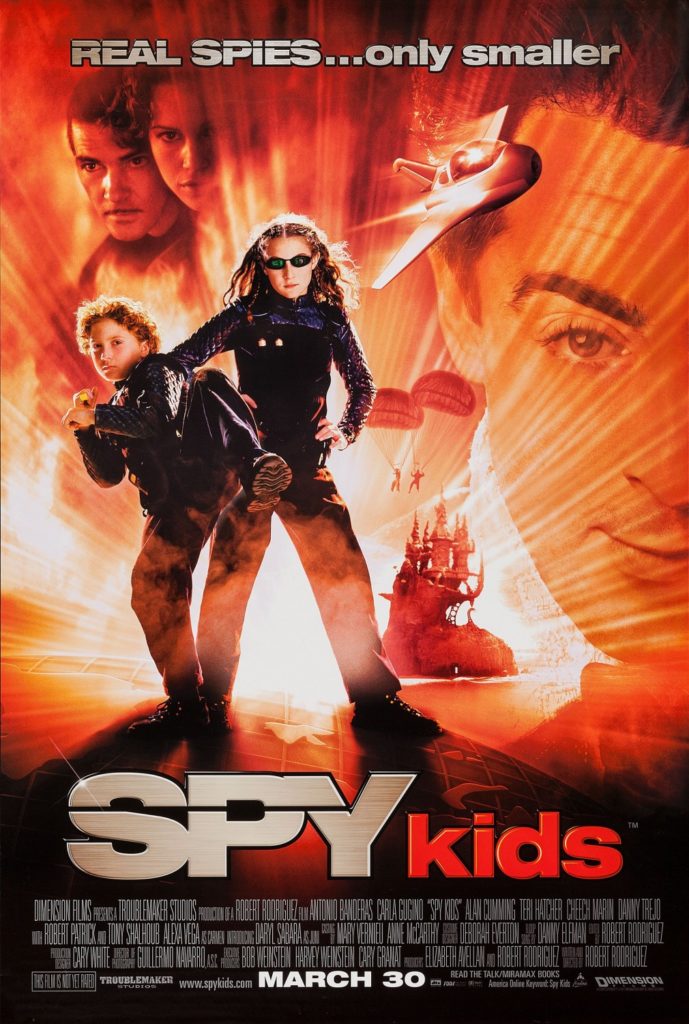 Spy Kids
REVIEW: There are 4 movies in the series. They are all exciting and fun. Two kids, Juni and Carmen, find out their parents are spies when they are kidnapped by an evil mastermind. Now they have to become spies themselves to save their parents and the world! My favorite thing about these movies is all the spy gadgets they get to use. Their uncle, Machete, is a tough guy and keeps you guessing. Also, it's great to see kids as the heroes.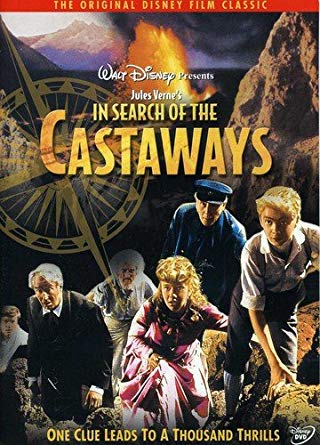 In Search of the Castaways
REVIEW: A sea captain is missing. It's up to his children to find him. Their only clue is a note in a bottle. It takes some convincing, but the owner of the ship and his son join the group. Braving eathquakes, fires and floods they embark on a fantastic adventure. My favorite part is when they are caught in an avalanche and slide down the mountain on a giant piece of rock, smashing into things as they go. Very exciting!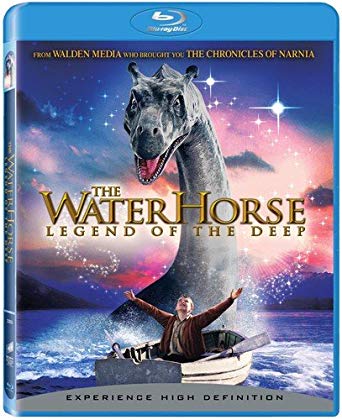 The WaterHorse Legend of the Deep
REVIEW: The myth of the Loch Ness Monster! This movie is full of action and wonder. I love the part where the boy first discovers the egg. The WaterHorse is cute and clumsy when it is little, and it gets into a lot of trouble – but in a funny way. Once the WaterHorse gets big, there's tons of action. My favorite scene is when the boy RIDES the WaterHorse. I'll definitely watch this again. This is a great movie!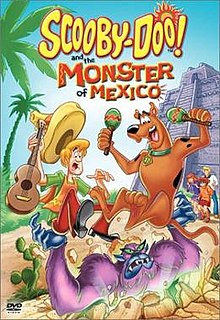 Scooby-Doo and the
Monster of Mexico
REVIEW: This is my all time favorite Scooby Doo movie! "The Gang" takes a vacation in Mexico and runs into a monster terrorizing the town. This movie is filled with slapstick to make you laugh out loud, and Scooby Doo is roofy and roveable. My favorite scene is where Scooby eats a hot pepper, and then drinks a lot of different things – ending with steam coming out of his ears.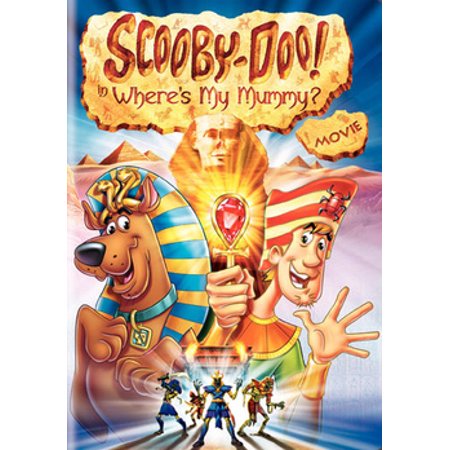 Scooby-Doo Where's My Mummy
REVIEW:Velma is restoring the Sphinx in Egypt, so the gang plans a visit. Naturally, there is a mystery to be solved when Cleopatra's curse is unleashed. The two best scenes are when Shaggy & Scooby have fun swimming in a mirage, and when they break the nose off the Sphinx. (I always wondered what happened to it!) Can you imagine Scooby as a Pharoah? "Ascoobis" and his lanky manservant are hysterical! I think I've watched this one a billion times!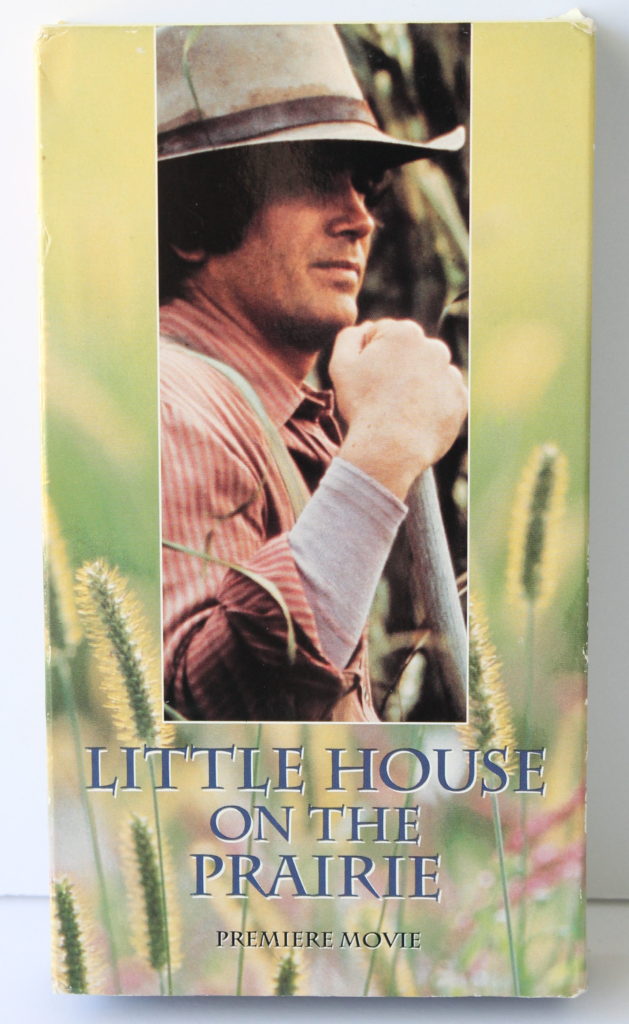 Little House on the Prairie Premier Movie
REVIEW: If you love the book you'll love watching it come to life in this movie. This first aired in 1974 as a made-for-tv-movie.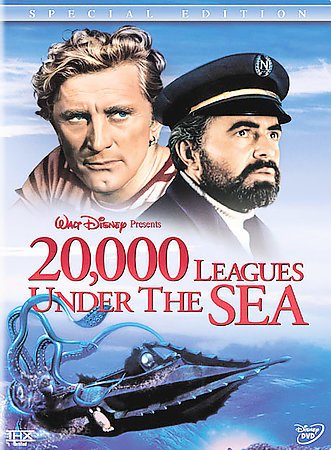 20,0000 Leagues Under the Sea
REVIEW: This movie was made in 1954. It is about a professor, his assistant, and a sailor, who are investigating the disappearance of whaling ships. They get kidnapped by Captain Nemo and taken aboard his fantastical submarine named the Nautilus. Captain Nemo seems to have a scientific reason for his secret voyage, but later we find out his real motive. This movie was based on the Jules Verne book of the same name, written in 1870. Read the book too!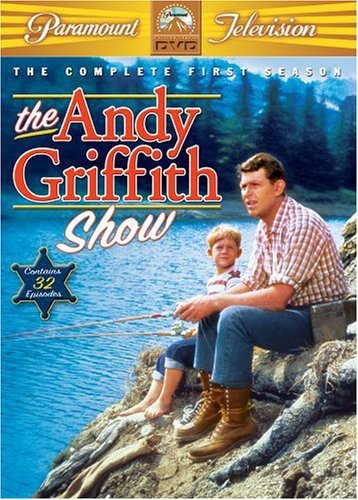 The Andy Griffith Show
REVIEW: Widower Andy Taylor is the sheriff of the sleepy town of Mayberry, North Carolina. Opie his 6 year old son tests his parenting skills while his deputy Barney Fife tests his patience. Sheriff Taylor always has lots of common-sense advice for any problems that arise. Eccentric townspeople and crooks from out of town create the problems Sheriff Taylor is so good at fixing. This show is from 1960 but is set in a previous time, like the 1930's. This show is really funny and teaches lessons about right and wrong.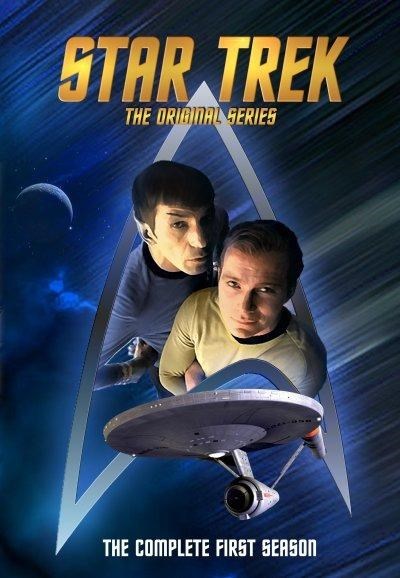 Star Trek The Original Series
REVIEW: The first episode aired in 1966. Follow Captain James T. Kirk, Spock, Bones, Scotty, Uhura, and Chekov through space as they complete their missions in the 23rd century. I watched all 79 episodes from the three seasons it was on. Well, what can I say, I'm a Trekkie. My favorite character is Stella Mudd. She is the nagging wife of con-man and trickster, Harcourt Fenton Mudd.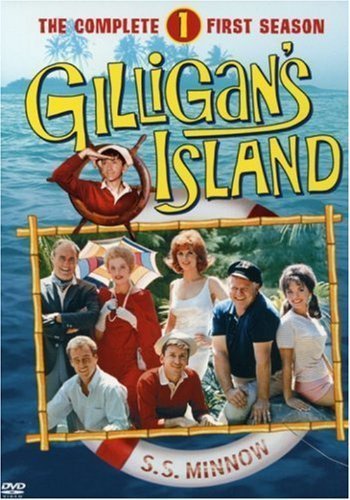 Gilligan's Island
REVIEW: Just sit right back and you'll hear a tale
a tale of a fateful trip, that started from this tropic port, aboard this tiny ship… An unlikely group of castaways are stranded on an island. They continually come up with wacky schemes to escape from the island but their efforts are always thwarted. Great characters and lots of laughs. My Dad's favorite character is Thurston Howell III.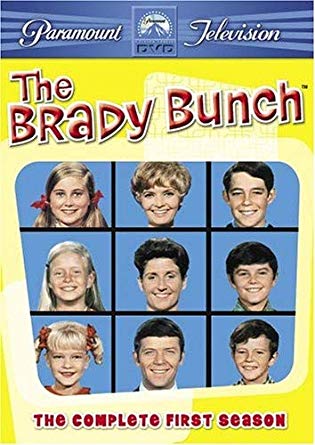 The Brady Bunch
REVIEW: Classic TV. The first episode aired in 1969 and ran until 1974. The kids get into funny predicaments. I like it because it shows what it's like to have lots of brothers and sisters. Alice is their lovable yet goofy live-in-maid. "Mom always said, "Don't play ball in the house." "It's always Marcia, Marcia, Marcia."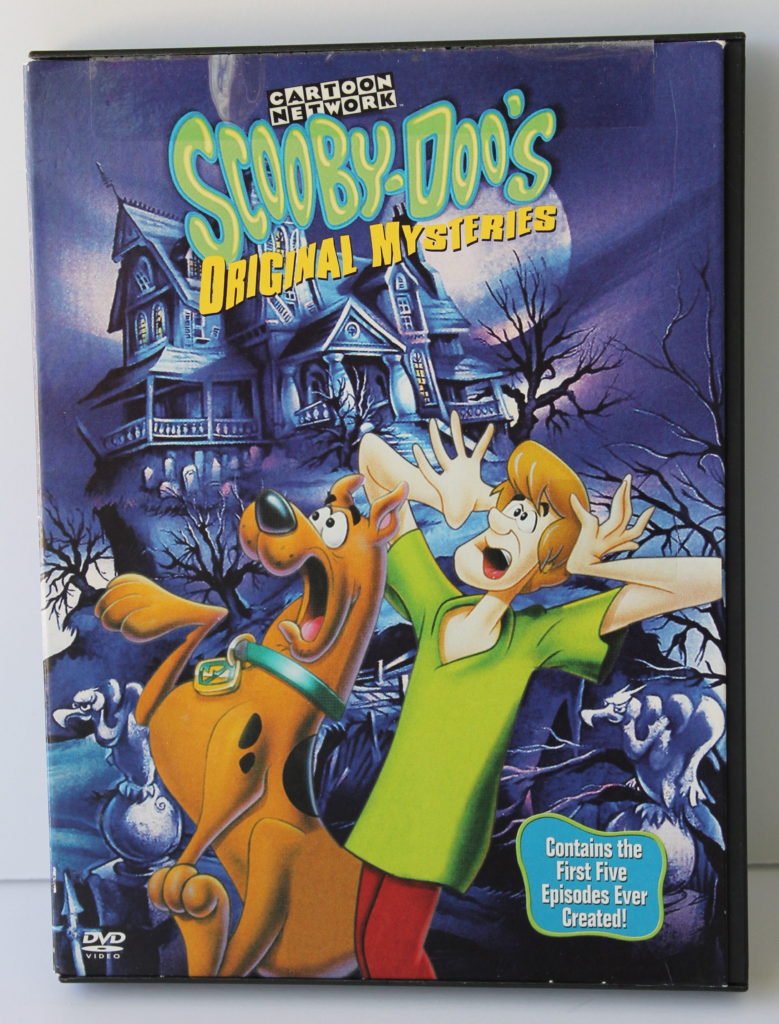 Scooby-Doo's Original Mysteries
REVIEW: I am a huge fan of classic Scooby-Doo! It all started when I watched the first five episodes of the original "Scooby-Doo, Where Are You!" This TV series originally aired in 1969. My favorite episode is "Mine Your Own Business" featuring the Miner 49er. In this episode, Scooby tries to drink some motor oil thinking that it's chocolate syrup, and a light is used to trick the Miner 49er into believing there is a train coming. Why would there be a train in a mine? Who cares? It's funny!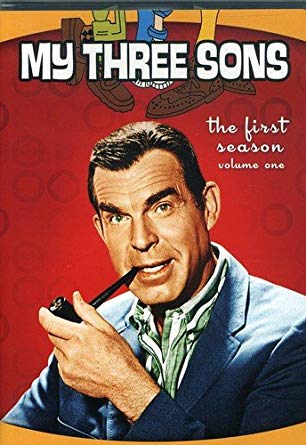 My Three Sons
REVIEW: This TV show first aired in 1960. It's about a father who is trying to raise his three sons with the help of his grumpy father-in-law. The boys get into lots of trouble, but their dad and grandpa are always fair and have good advice. The funniest scene is in The Little Rag Picker when the boys mistake the plumber for a dummy they made from rags and drag him all around the front yard. I never laughed so hard!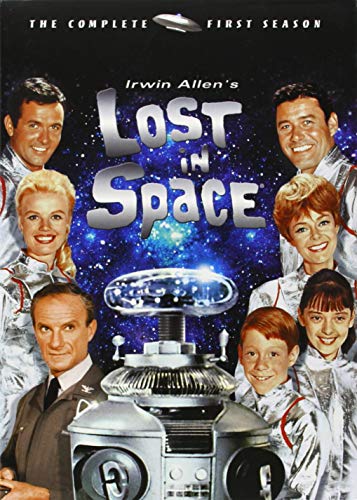 Lost in Space
REVIEW: This TV show first aired in 1965. Professor Robinson, his wife, three children, and Space Corps Major West are going on a space mission to establish a colony in the Alpha Centauri star system. They have been preparing for a long time, but Dr. Zachary Smith stows away to sabotage the project and gets stuck onboard. Despite the aliens and the sets looking really fake, this is a fun show to watch. This doesn't happen much, but you will enjoy hating Dr. Smith. Lots of great adventures! Be sure to keep an eye out for Debbie, aka the "Bloop," a space alien pet that is played by a chimp wearing some really bad furry ears.